Mounir In-Salon Training
Teaches the Art of Hair Transformation & styling
Mounir is delighted to announce the recommencing of individual In-salon training program presented as Workshops in the newly launched futuristic M hair space in the city of the future, Dubai.
Learning location
One of the most sophisticated, most luxurious and futuristic hair space in the world, situated in the United Arab Emirates, Dubai, Sheikh Zayed street Jumeirah Emirates tower hotel, 5th floor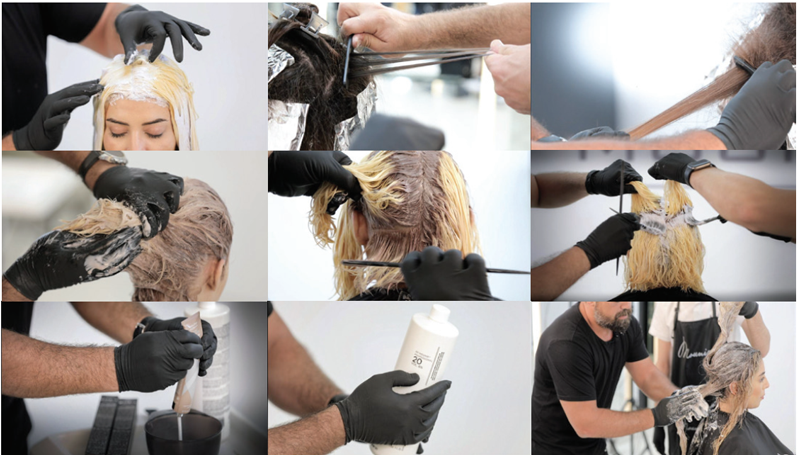 The training is provided for professionals and experienced hair designers in the beauty industry. Mounir professional educators will take you into the day-to-day transformations varying from the most unique to even the simplest transfos to cover the information a salon owner needs to startle his clients! Be ready to learn the secrets that Mounir utilizes and his secret weapons! Prepare to be introduced to infinite toning formulas and structures, tricks played to reach the desired bleach and final color! Delve deeper into the Mounir families and coloring tubes & reach the horizon with this ever-evolving product.
TREAT YOUR MIND WITH EDUCATION BY LEARNING FROM THE MASTER
As a trainee you will:
Enjoy a once-in-a-lifetime experience granting you access inside the world of Mounir salon. Matters of management, operations, transformers, clientele, and much more are to be experienced firsthand in the most successful hair salon in the world. Enjoy a full educational day starting at 12:00 pm until 6:00 pm.
Have the utmost liberty to inquire from the Mounir professional educator about any technical or operational matter.
Events you might like to attend